Friday 27 March 2020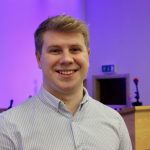 "Be still, and know that I am God. I will be exalted among the nations, I will be exalted in the earth!" Ps 46:10
PAUSE – Take a few moments to direct your attention fully on God. Still your heart and your mind as your approach God in prayer:
'Father, as I step into this moment, I realise that You have already been waiting here for me. All the things that seem to distract from You are so small and trivial when I experience Your loving presence. As I allow my soul to settle, I am also aware of how awesome You are! That this moment is nothing but a privilege, the most important part of my day. I ask that You reveal Yourself to me afresh, reigniting my heart so that I can not only know you but make you known to others. Amen.'
REJOICE – Today we conclude our reading of Psalm 46:10 by reading the entire verse. Often, we can read these words as a personal invitation to calm down, to settle ourselves as God is in control. However, today we note that God is not just speaking privately to us but publicly to the nations. As you read this verse today, why not stand to your feet or posture yourself into a respectful position and say it aloud as if you were declaring it.
ASK – As you come to prayer, ask God to help you to not only experience His peace but declare His praise. What circumstances are you facing that present an opportunity for you to publicly lift up God's name? To what family members or friends can you share about God's goodness and glory today? Ask the Holy Spirit to impress both the meaning of this verse as well as a practical action that you can apply to your life today as a result. Pray this verse over yourself and others who need it today.
YIELD – The next step that we will take together is one of surrender. Whatever the Spirit has spoken to me through the Scriptures, I will obey. Make a short list of ways you can live this out going into the weekend.