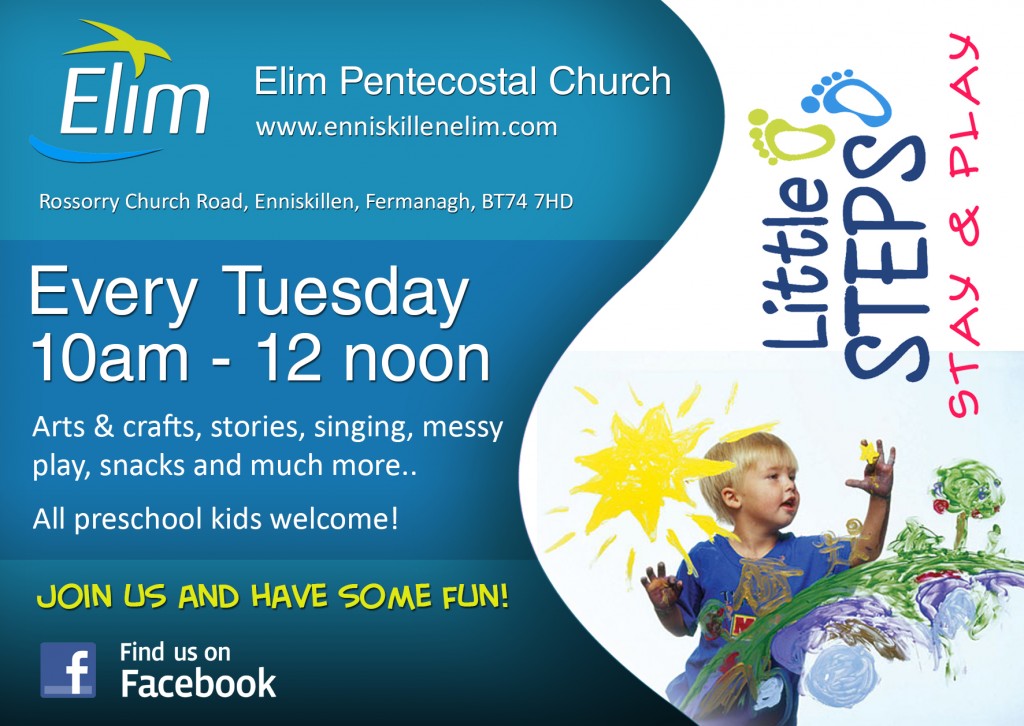 Little Steps provides an opportunity for pre-school children and their parents/carers to meet weekly in a safe, happy and supportive environment where they can play, learn, and interact by modelling positive behaviour, interactions and play experiences.
Little Steps provides a welcoming place for all parents and carers in an environment where they feel supported, and where they can share their experiences, build and maintain friendships and where they are assisted to function to their full potential.
There is no cost for activities but we do ask all parents/carers to make a minimal weekly donation of £2.00 to cover costs associated with the provision of refreshments.
Audrey Wilson leads our Little Steps programme in the Church. If you want further information on Little Steps, Audrey can be contacted on 07737 023759.
PLEASE NOTE - LITTLE STEPS IS CURRENTLY OVER-SUBSCRIBED





However, if you would like your name placed on our Waiting List, please contact the Church Office for a Registration Form.