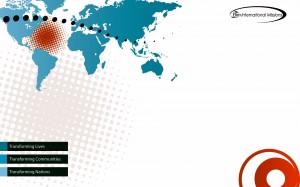 We believe in the importance of reaching out globally as well as within our local community.
Over recent years our International Missions focus has largely concentrated on Mawanza where we have built a home for 12 orphan children and now assume responsibility for costs associated with running and maintaining this home. In addition to supplying the necessary finance to sink a borehole that enables the people of the village to be supplied with fresh water, we have developed a school for the children in this community.

It has been particularly encouraging to see each Church Department get involved with this project – through prayer and fundraising. Last year we raised £8,947.47for Elim Missions.
As in all areas of church life, we seek to promote a strong missions focus within our congregation. In particular we encourage people to
Pray regularly for our Missionaries and the various activities of the Missions Department with a specific Missions Prayer Meeting on the first Wednesday of each month.

Contribute financially to the work of the Missions Department through the Missions Box scheme;

Contribute regularly to costs associated with the Orphan Home in Mawanza through monthly Standing Order.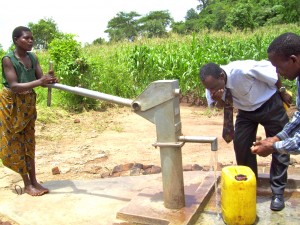 If you would like any further information on any aspect of Missions, or if you would like to become involved in our Project by contributing financially, please speak with Pastor Elliott or contact info@enniskillenelim.com
Further information on the work of our Irish Missions Department can be obtained from Missions Ireland